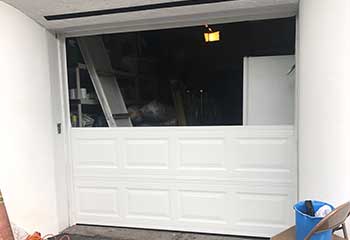 Panel Replacement
Customer Issue: The customer had a bad leak in her garage roof, which soaked her overhead door and got under the panel insulation. Several panels were badly warped.
Our Solution: The leak was over the center of the garage door, so the hinges and frame were still alright. We took the door off of its tracks and removed the offending pair of panels. The Raynor steel and foam panels we replaced them with were the same kind, with the same waterproofing, so we warned the customer to make sure that the leak is plugged!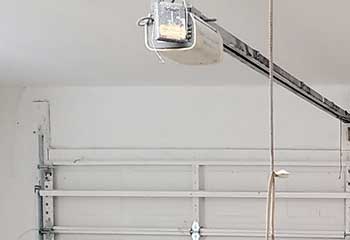 Garage Door Opener Replacement
Customer Issue: The customer's garage door opener was getting slow and noisy. She knew it was slightly underpowered for a heavy door like hers, and wanted its replacement to have the same features but with better horsepower.
Our Solution: The customer already had a LiftMaster chain drive unit, so a more powerful variant on that theme seemed best. We installed an LM-8587W chain drive garage door opener with a ¾ horsepower motor and wifi compatibility. When fully programmed, this new opener was as easy to control and secure as the old one and promises a much longer service life.
Gal Cathay
- Midland Park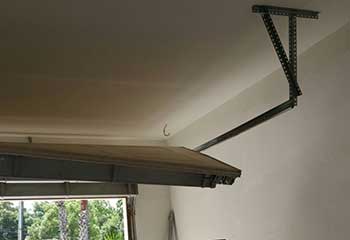 Garage Door Off Track
Customer Issue: The customer claimed not to be sure how or why his bottom right roller came out of the tracks. It just happened.
Our Solution: We disconnected the opener and took the garage door off of its tracks to find the problem. As we suspected, one of the tracks had a slight wobble to it! We tightened the offending track's screws back into place and then reinstalled the garage door. That should keep it from coming out again!